ARMMAN Celebrates 12 Years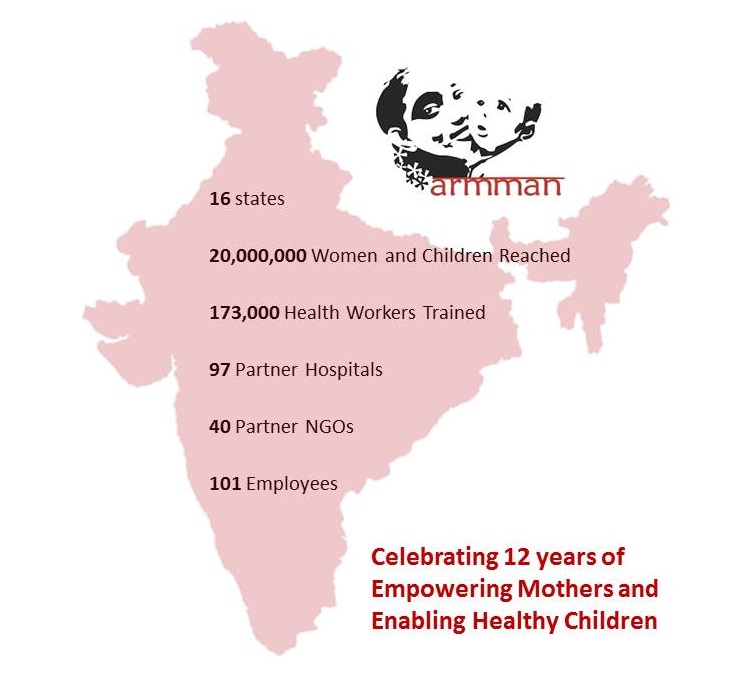 On 15th September 2020, ARMMAN completed 12 years of striving towards the vision of empowering mothers and enabling healthy children.
Team members from different cities got together on a video call to celebrate this milestone and share their experiences. Older members of the ARMMAN family recounted anecdotes about flooded offices and misadventures on field visits from the early days. Stories of compassion, hardship and determination were shared by employees, tracing the incredible journey so far and hopes for the future. Over the past 12 years, our numbers have grown, as have the reach of our programs, accolades and recognition. What remains constant is the commitment to improve the status of maternal and child health across the country.
ARMMAN continues to adapt and respond to the current situation, we are proud of all that has been accomplished, and excited about what lies ahead. Most of all, we are grateful for the steadfast support and encouragement we have received over the years. Thank you all for being a part of this incredible journey!