ARMMAN Renews Old Partnerships and Forms a New Collaboration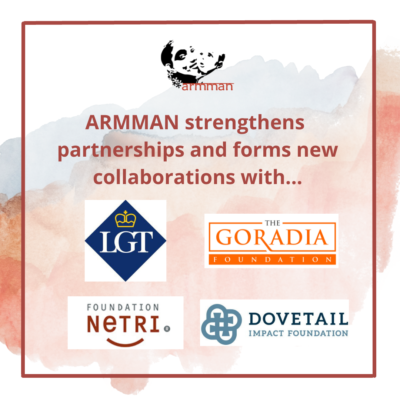 We are thrilled to share that we have strengthened partnerships with LGT Venture Philanthropy (LGT VP), Dovetail Impact Foundation and Netri Foundation.
LGT VP will continue to lend its support towards organisational development and key interventions for another 3 years. While Dovetail will further fund the growth of the organisation, Netri Foundation will support the Arogya Sakhi program in the tribal district of Palghar in Maharashtra.
We have also partnered with The Goradia Foundation for the first time, who have come on-board with us for 5 years and will facilitate ARMMAN's long-term strategy, which includes expansion of our programs as we scale up across India and strengthening our workforce.