Dr. Aparna Hedge on Fortune's List of World's 50 Greatest Leaders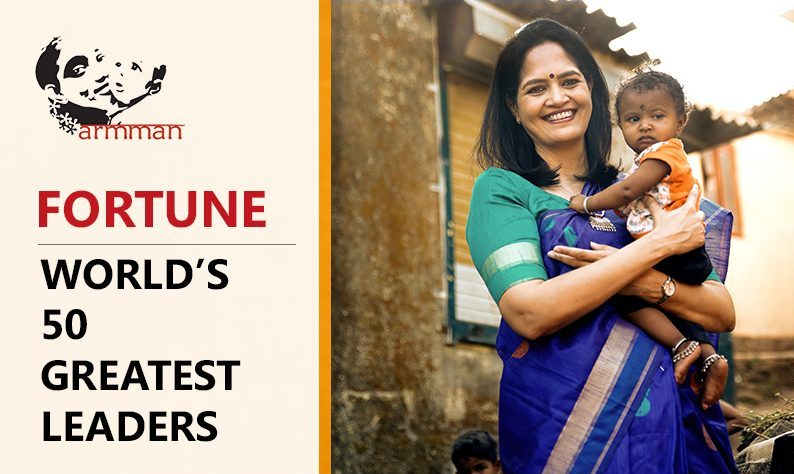 Dr. Aparna Hegde has been featured on Fortune's World's 50 Greatest Leaders list. She is #15 and one of only two Indians on the list which features extraordinary achievers who stepped up during the pandemic to respond to the unexpected crisis. Fortune has specifically highlighted ARMMAN's quick response to COVID-19, along with our model that leverages technology to achieve scale.
Dr. Aparna is an internationally renowned Urogynecologist, social entrepreneur, published researcher and a TED Fellow. Over the past year, as the world has been grappling with the challenges of COVID-19, ARMMAN has continued to put the health of women and children first and undertaken four COVID-19 interventions under her leadership.
This is a proud moment for the entire team of ARMMAN, and we are grateful for the support we have received on our journey.
See the list here.