Dr. Aparna Hegde Honoured by Sri Lankan Menopause Society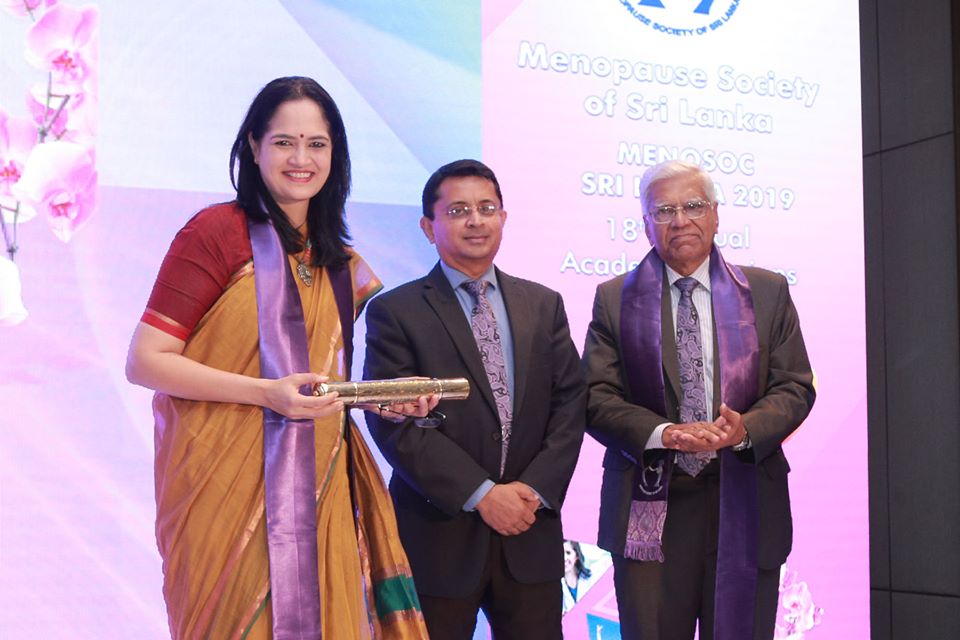 Dr. Aparna Hegde has been awarded the 'Fellowship of Sri Lankan Menopause Society' for her work in developing Urogynecology in Sri Lanka. She is only the second international doctor to be given the award after Professor Mary Ann Lumdsen, the past President of the International Menopause Society.  The citation was read out in front of an august audience that included international luminaries such as Professor Subaratnam Arulkumaran.
In addition, Dr. Hegde gave the keynote address on Incontinence and conducted a day-long Post Congress Workshop on Incontinence and Urodynamics at the Castle Street Hospital for Women in Colombo.